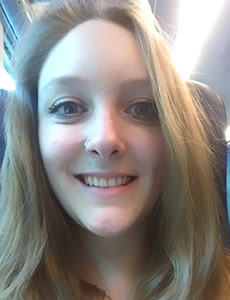 Alissa Neuman
tymer
Alissa Neuman was placed in foster care at the age of fourteen, right before beginning high school. She lived with her family until she turned 18 and, upon graduating high school, moved to Seattle. Now, Alissa attends Seattle University, pursuing a double major in Political Science and Public Affairs.
Attending university in Seattle has allowed Alissa to pursue her passion for public affairs. She interns for the King County Prosecuting Attorney and works as a file clerk at a private law firm. While not working or attending classes, Alissa volunteers for Neighborhood Legal Clinics and also works as a research undergraduate fellow for Mothers for Justice United. Nothing makes Alissa happier than advancing her pursuit of public policy advocacy. Alissa also has a passion for debate; she is the Vice President of her university's debate union and attends tournaments almost every weekend during the school year. University has been a challenging, but accomplishing journey.
In her free time, Alissa likes to relax with her two cats. She spends a lot of time watching anime with friends, or playing video games on her desktop. Never taking anything for granted, Alissa is always up for an adventure or a trip someplace new.