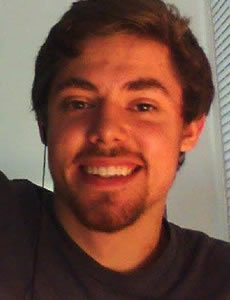 David Inglish
tymer
David Inglish has spent nine years in the Washington State foster care system and has lived his whole life in the state of Washington. David has overcome his limitations in order to attend the University of Washington in Seattle where he is pursuing a degree in social work.
After being accepted into the University, David was exposed to many powerful opportunities that led him to his choice in major. He spent a summer with the organization Fosterclub where he worked as a youth leader, facilitator, panelist, and speaker about many topics as well as his time in care. He was later recruited for their team of youth and alumni of care dedicated to focusing on how to provide better information about healthy relationships for youth. David also started actively participating on the Washington State's Foster Youth Advisory Board called Passion to Action in 2013, and is still attending. In 2013, David also started an internship with College Success Foundation as a Passport Navigator, which let him empower foster youth and alumni attending the University of Washington by being a peer mentor. In this role, he has worked to create support for others by finding resources and communities to encourage success.
David is currently attending classes and creating a community for fellow students on campus, but always lending a hand to others. He enjoys music, friends, and recreational activities, and always looking for the next adventure. David likes to encourage others and himself to let nothing limit their potential, and let dreams become realities.