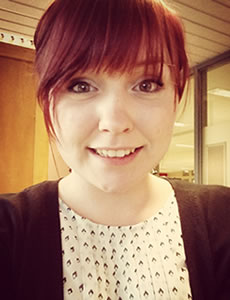 Janice Cole
tymer
Janice Cole grew up in and out of foster care and kinship care in the state of Washington in the US. Despite many obstacles during her childhood, Janice was accepted to and attended the University of Washington (UW), graduating with her bachelor's degree in June 2013.
During her college career, Janice decided to make it her life's mission to help other alumni of care break the foster kid stereotypes she and many others had experienced during their entire lives. She became a board member of the University of Washington Champions program, an all encompassing support program at UW that focuses on how campus and community can partner together to better support foster youth and promote their collegiate success. Janice was also offered an internship at the College Success Foundation as a peer mentor to and advocate for foster youth at UW. As a peer mentor, her advocacy role was two fold. First, she had the opportunity to speak at professional events on ways professionals can better support foster youth. She also testified in Olympia advocating for policies that would significantly improve outcomes for alumni of care.
Lastly, Janice's advocacy role involved teaching her mentees how to advocate for themselves. This included maintaining strong academics, being involved in Champions programming, supporting each other as a community, and reaching out to younger foster youth encouraging them toward success.
When Janice is not advocating for her peers and working with the community on ways foster youth can be better supported and prepared for success in college and beyond, Janice enjoys a quiet married life in Seattle, Washington. Her favorite hobbies include drinking coffee and tea, taking her dog on hikes, and photography.