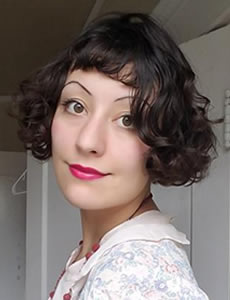 Justine Mantz
ifcayouth
Justine Mantz lived with her Grandmother in Washington and Oregon, U.S. most of her life while her parents were unable to provide a stable home. Later she was placed in a foster home at the age of sixteen when it became noticeable that her Grandmother could no longer provide a stable home either. After several years at Cascadia Community College she attained her dream of being accepted into the University of Washington (UW), graduating in 2017 with a Bachelor's in Environmental Science and Resource Management.
While in college, Justine found community in with the University of Washington Champions Program, a program that focuses on the promotion and success of youth and alumni of foster care in postsecondary education and provides support, community building activities, and educational advocacy. While not thinking before of becoming involved with foster youth advocacy, meeting fellow alumni of care and having the opportunity to hear others' stories made her realize becoming involved could be a good opportunity to help others and help herself become more comfortable with her own experiences. This is what inspired her to join IFCA.
Justine's other passion is for community building through gardening for food and connecting with the environment and believes these things can create strong bonds between people of all ages, backgrounds, genders, and cultures. She has spent time volunteering to this end with the UW Society for Ecological Restoration, Fiddleheads Outdoor Forest Preschool, and UW Farm. In her free time Justine enjoys crafting from found objects, cooking and baking, collecting vintage clothing, and practicing yoga.