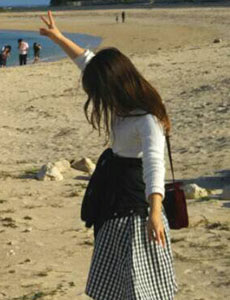 K.O.
ifcayouth
Hello. I am K.O.
When I was 14, I was taken into child protective services. I spent 2 months at a foster home, then moved to a child protection facility (jido yogoshisetsu) where I spent 4 years. When I was 19, I left the facility. I am currently a college senior and working toward obtaining both child care worker and social worker certificates.
I have experienced a great deal of struggle and difficulty when I was living at the child protection facility. At the same time, my relationship with facility staff and peer foster children paved the way for me to become interested in social work.
When I entered college, my PTSD symptoms become worse, and when I was 19, I started seeing a psychiatrist where I got to know about IFCA. I became a member of IFCA in March 2017.
I was thinking of taking a more supportive role as a former foster youth. So, becoming an IFCA member was very timely for me. I am glad that I was able to join this organization. I expect IFCA's program will bring me opportunities to reflect on my own foster care experiences and to come to terms with what I should do to help younger foster youth. I have a strong feeling that IFCA will make many things possible. I would like to be a pro-active part of this organization.