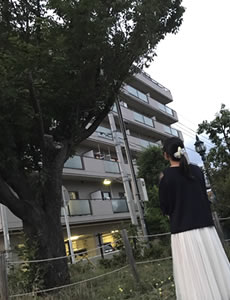 M.M.
ifcayouth
Until November of my junior year in high school, I was a victim of abuse from my own older brother. Since I could not bear his daily abusive behavior, I spoke to my school teacher. After several months, I was taken into protective custody.
I first lived in a foster home. On the way to this foster home, in a child protection services' vehicle, I overheard staff speaking to one another. They said that "it is late in the evening and we don't feel like going to the next home where a child is waiting." I felt that these staff might be feeling the same way about me. I remember becoming worried in the vehicle.
My foster family was an older couple who received foster children regularly in their home. After a case worker left me at this home, the foster parents said that they really did not want to welcome me in their home. However, they did not have any choice since they were asked to do so by the child protection agency. After I lived in this home for 3 months, the foster father's health worsened and I was moved to a child protection facility. I was not notified of my move date or time. As a result, I was not able to attend the last class before an important exam. My teacher pointed finger at me about my inability to attend the last class. I felt helpless about the fact that my life was totally controlled by adults.
At the facility, some of my peers were able to go to college. However, I was forced to choose the path of finding employment. I was not even allowed to have a part time job for an entire year. The facility did do its job of providing children with safe place to live if they follow the rules.
As an IFCA youth member and as a former foster youth, I would like to work toward improving the foster care system in which children's services, educational institutions, child protection facilities and foster homes collaborate among themselves to ensure an environment where children can live with a feeling of security.