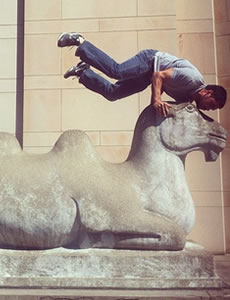 Timothy Bell
tymer
Tim was a son of the State of Washington for six years before aging out of the foster care system at eighteen. While in foster care he experienced his very first healthy relationships, some of which survive to today. Now, at twenty-six he is a university graduate working with and for young people in foster care to improve the system in their own communities through an organization called FosterClub.
Tim works for FosterClub as their Training And Policy Coordinator, supporting the efforts of youth and alumni of the foster care system in leadership development as they influence policy and practice across the country. Toward that end, Tim coordinates a variety of efforts in the United States including the National Foster Youth and Alumni Policy Council, the Young Adult Training and Technical Assistance Network, FosterClub's Outstanding Young Leaders Program, FosterClub's All Star Internship Program, as well as Washington State's Foster Youth Advisory Board, Passion to Action.
Aside from these advocacy efforts, Tim helped in the efforts to pass recent National laws including the Fostering Connections to Success and Increasing Adoptions Act and the Uninterrupted Scholars Act.
Tim hopes to be a life long learner, with the next stage of that process being a law and/or graduate degree. Throughout his life, Tim has experienced multiple, though brief, periods of homelessness, near constant struggles with mental health, and has witnessed his brothers and sisters from care constantly under-perform. To paraphrase a popular adage in narrative therapy: stories only happen to those who know how to tell them. With that said, Tim hopes to tell the stories of foster care because he recognizes that without those stories, nothing will ever change.
Having gone from a history of foster care and homelessness as a child to graduating college and working as an advocate in the foster care community, Tim is proud to join the efforts of those supporting young people to live happy lives of meaning and grace.