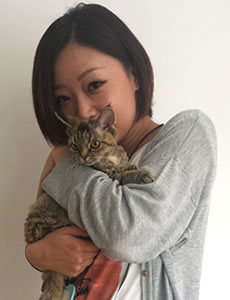 Yukika
tymer
I lived in my parents' home until I was 19 years old. However, I could not bear the consistent poverty and my parents' physical abuse. I entered a youth shelter in 2004, and I moved to an independent support home. After graduating from college, I have been working at a company.
Since I was already 18 years old when I was placed in the shelter, I did not have anyone to talk to about my difficult circumstances. As a result, I experienced the "two year void" between the ages of 18 and 20. I became increasingly more interested in foster care and start thinking about having this as my lifework.
In 2014, I joined Bridge For Smile's "Kanaeru" Project as a volunteer, and have been working to support foster youth achieving higher education.
Also in 2014, I joined IFCA. I am collaborating with the US team and started working toward improving the environment and the system surrounding foster youth and foster care alumni.