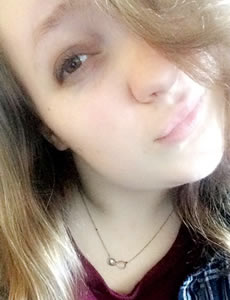 Kim Hines
ifcayouth
Kim Hines grew up in Washington state and entered the foster care system at the age of 14. Kim's entrance into the foster care system wasn't immediate or traditional. She called her aunt and she took her and her siblings in because she feared entering foster care. The court system kept Kim and her siblings as wards of the state for 6 months before she decided to testify to have her parents rights terminated. Kim's voice was left out of the conversation and this resulted in a lack of normalcy and permanency.
Kim is currently studying social work at Seattle University. She has been a long time advocate for foster care reform and ending youth homelessness. She is dedicated to improve the foster care system and to remove barriers that stand in youth's way. One of her goals is to improve the system so that youth don't fear entering into it the way that she did. Kim believes this change should be fueled by youth voice and their experiences. She is a part of a nonprofit organization called The Mockingbird Society, where she, along with many other foster youth, bring forth their experiences in care and work to identify common problems and brainstorm solutions. In her work with Mockingbird, she goes to Olympia yearly to advocate for youth inspired priorities and facilitates trainings for community members, organizations, foster parents, and various other groups. She is a seasoned advocate.
During her free time, she enjoys attending concerts and is very passionate about music. Her hobbies include watching TV, hiking, and writing music/poetry.